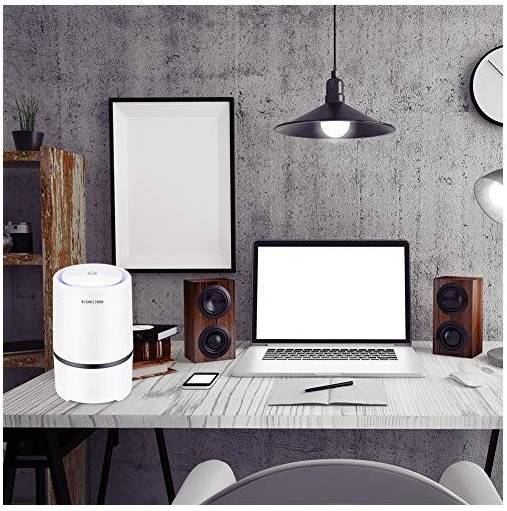 Picking the best home products might not seem difficult. However, ensuring that you find something that is top quality, effective and safe can be a little trickier than you think. Air purifiers are no exception to that rule.
Living near natural surroundings is becoming more and more difficult, while fresh air has become a very rare treasure. Between climate change, wildfires all over the world, weakening environmental regulations on pollution, and COVID-19, it makes sense that you are concerned about what is in the air you breathe every day. Without fresh air cycling through your home, the air inside it can be two to five times more polluted than the air outside, according to scientists.
Irritants such as bacteria, mold, viruses, pet dander, pesticides, odors, smoke, dust, and more are common in our homes. So what can you do? Along with simple methods like keeping rooms well-ventilated and removing pollutant sources where possible, get an air purifier. The right appliance will cleanse the air in your home, decreasing the number of pollutants — and help you breathe better.
What is more, air purifiers are always a good idea for those with allergies. And with the recent quarantines, if you tend to work from home and spend a lot of time indoors, an air purifier is a must-have home appliance for you.
It can be challenging to find one that effectively gets rid of all the impurities, falls within your price range and fits your home interior (or at list doesn't look like an old radiator).
It is recommended to place your air purifier in your bedroom cause that is where you spend most of the time. If you want to clean air in every room of your home, you may need to buy air purifiers for all of them. So don't hesitate, invest in a great air purifier today.